Listen up
We have news to announce!
Welcome to the Metro Richmond Zoo's newsroom. Here you will find copies of the zoo's latest press releases and other announcements in a blog format. 
Media Resources
If you are a member of the media please contact Taylor, our Communications Manager at [email protected] for the following needs:
Schedule an interview for a story
Receive an official press kit
Access high-quality images or video
Request to be added to our media mailing list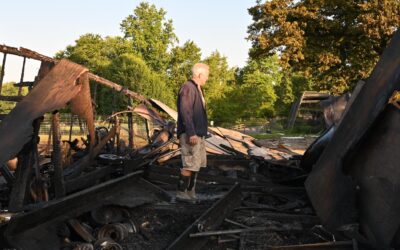 Since the fire Sunday night, the zoo has been overwhelmed by the outpouring of love and support from the community. You are the light in a devastating situation. Thank you. Right now, we are assessing the damage and taking inventory of what was lost. The cleanup...
Metro Richmond Zoo in the News
A penguin love story: At 43, she's the world's oldest African Penguin. Her mate is 13.
February 14, 2023 | WASHINGTON POST
This Virginia zoo really got a hippopotamus for Christmas
December 25, 2022 | CNN
Virginia Zoo Introduces Rare Baby Hippo Over Christmas Weekend
December 27, 2022 | PEOPLE
Virginia zoo welcomes rare hippopotamus for Christmas
December 26, 2022 | CBS NEWS
19 cheetah cubs born at Metro Richmond Zoo
August 18, 2022 | RICHMOND TIMES DISPATCH
Doctor performs root canal on chimpanzee at Metro Richmond Zoo
January 25, 2022 | NBC12
Zoo welcomes over a dozen new cheetah cubs
May 2, 2016 | FOX & FRIENDS
A cheetah and a pup become best friends at the Metro Richmond Zoo
October 8, 2015 | TODAY
Cheetah-Dog Friendship Isn't As Strange As It Sounds
October 7, 2015 | NATIONAL GEOGRAPHIC
This Newborn Giraffe Is Probably Taller Than You
April 23, 2014 | ABC WORLD NEWS NOW